We offer 24/7 equipment cleaning to service all our customer's needs. This allows your facility to remain open during your regular hours for business. Our trained and uniformed technicians clean the equipment using pressure washers, scrapers, pads and heavy duty degreasers to clean your equipment. We also use dry ice blasting to clean equipment that needs more than a pressure washer to clean down to the metal. Setting your equipment up on a scheduled basis will maintain your equipment so it looks great and functions at its optimal level.
Kitchen Cleaning
I.S.C. will clean your kitchen and equipment when it is convenient for you. We also will clean your floors, walls, ceiling tiles, etc.. We can clean your complete kitchen equipment and flooring using our proprietary, grease cutting degreasers, and state-of-the-art cleaning and disinfecting equipment, helping to create a cleaner and safer kitchen. Having your kitchen cleaned regularly is not only for the safety of your customers, employees and your building; it is also a compliance issue.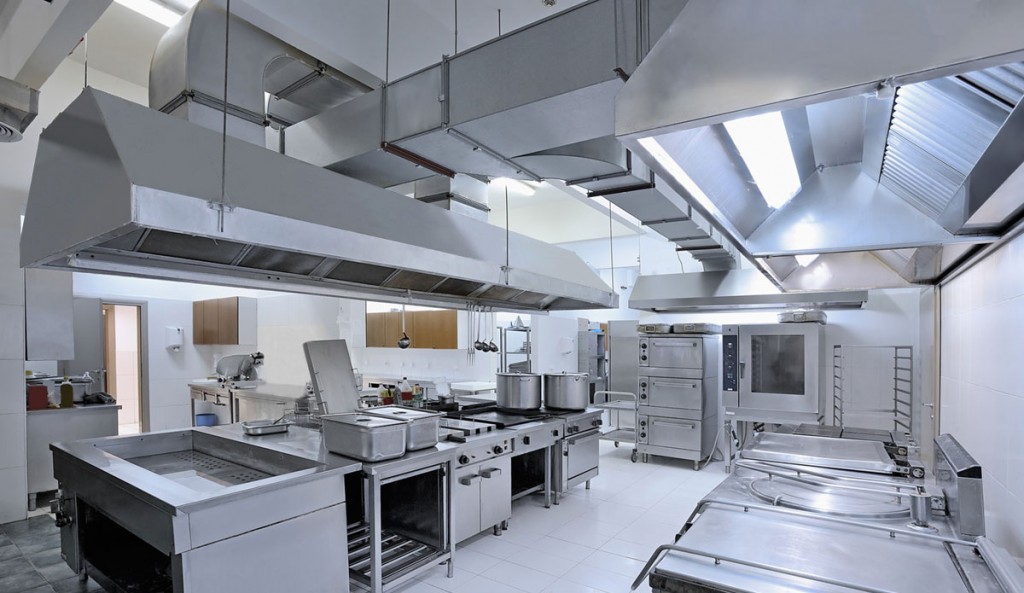 Professional Hood and Duct Cleaning
I.S.C. guarantees that our trained and uniformed technicians will clean your stacks, fans, ductwork and hood systems down to the metal in all accessible areas. I.S.C. adheres to the protocols set forth by N.F.P.A code 96. We clean your entire system thoroughly using grease cutting chemicals, pressure washers, scrapers and more. Upon completion we clean and mop the floor in the area where we worked and polish the hoods. After our cleaning, we take pictures of the hood, stacks and fans – which guarantees the customer a job well done. Before leaving the job site, our lead technician will fill out an inspection checklist while they walk through with the owner or manager.  The owner or manager will be provided with a copy of the inspection checklist.
Satisfaction Guaranteed
I.S.C. takes before and after pictures to guarantee that we thoroughly clean your entire system (accessible areas only).  These photos are available upon request.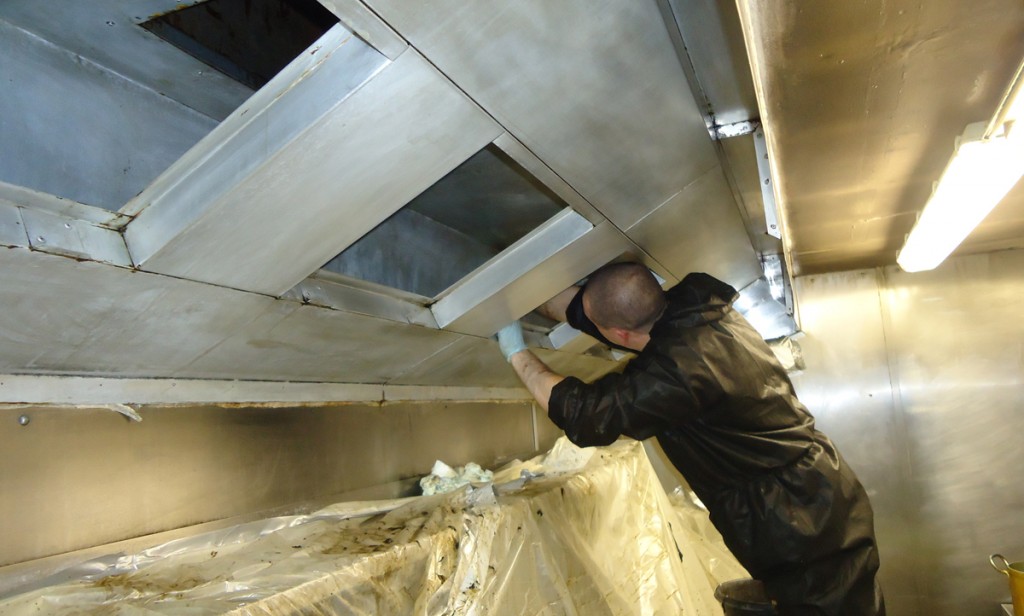 Concrete Cleaning
I.S.C's trained and uniformed technicians use high P.S.I pressure washers with rotating turbo tips and degreaser to clean even the toughest stains.
Your business will benefit from having your concrete cleaned on a maintenance schedule I.S.C. will clean the following:
Walls
Sidewalks and walkways
Dumpsters and dumpster pads
Drive-thru's
Parking lots and more